From the Home screen choose the Scan button to quickly scan your computer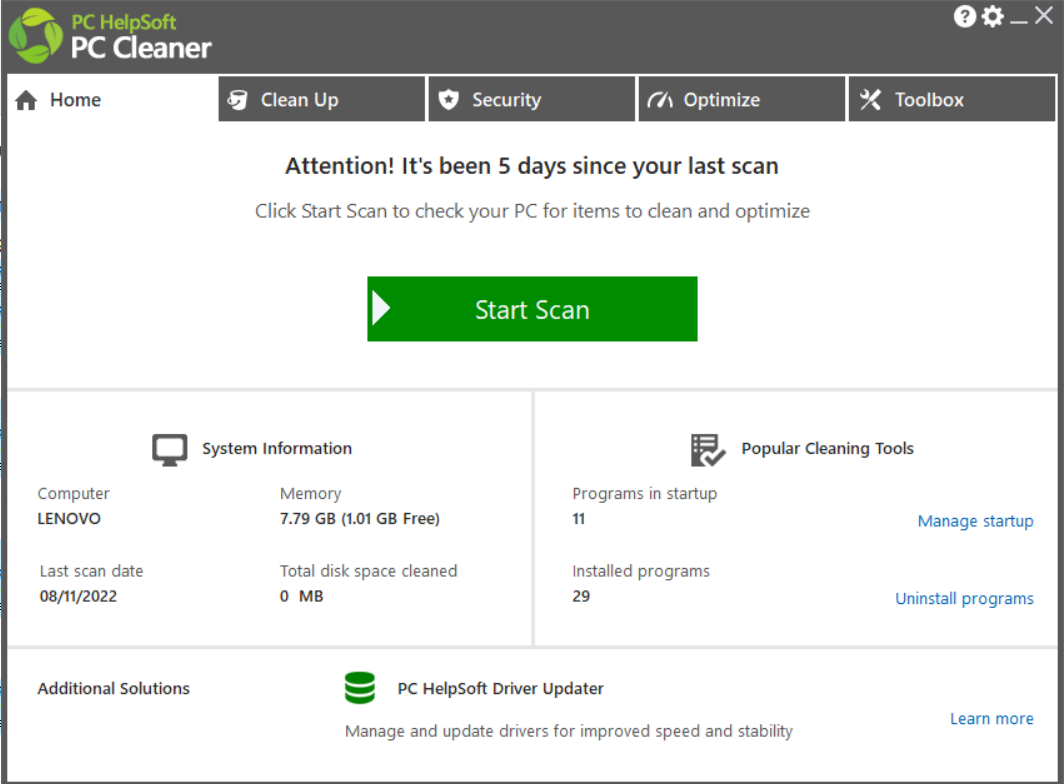 This scan will display the Scan Results and give you a quick overview of the status of your computer.
PC Cleaner will go through each category in the scan results screen removing the selected items and cleaning your PC.
If certain registry keys or files are still in use by other applications PC Cleaner will mark these files and attempt to remove them at a later time. It's best to close as many applications (browser, instant messenger, email, etc.) before running a scan with PC Cleaner.
To keep your PC clean and optimized we recommend you run scans on a regular base.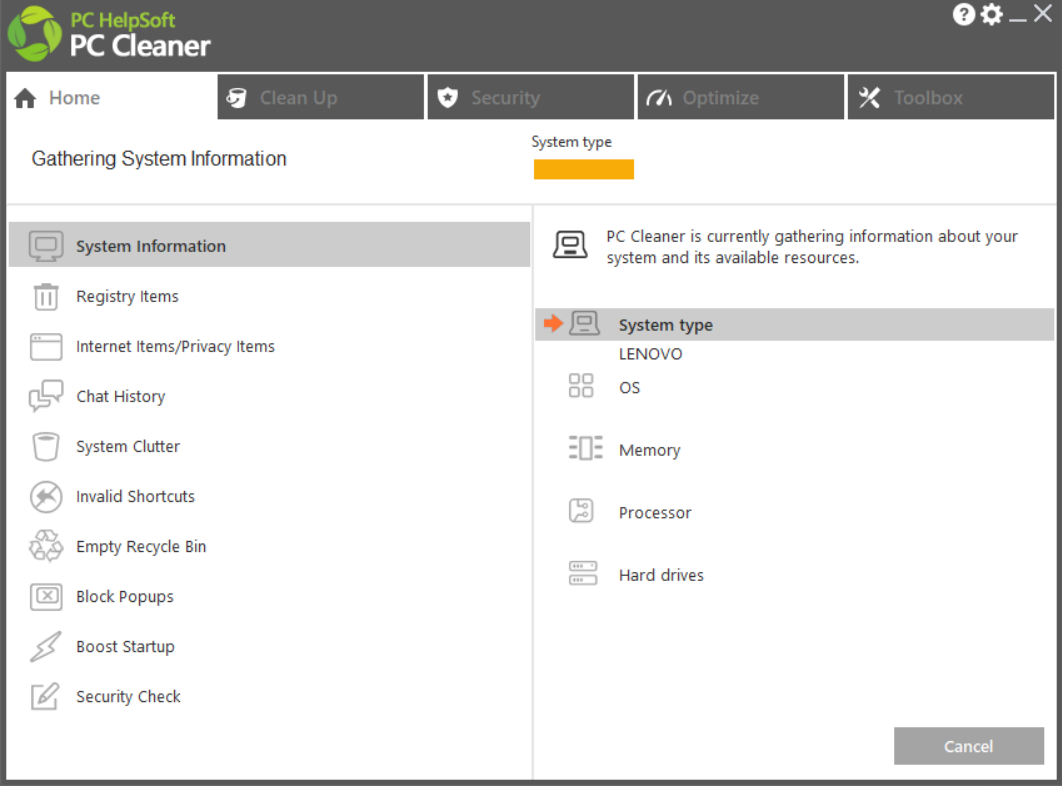 It's rare that a scan will find "0" items to clean. Leftover items are generated every time you boot your computer, add or remove programs, send or receive an email, surf the web, etc. If PC Cleaner finds less than 100 items we consider your PC Clean.