Shredding files allows permanently deleting files.
If you want to get more storage space, simple deletion of data is enough. But if you want to ensure that the data of a deleted file is irrecoverable, you need to shred the file. A file recovered after the shredding will be unusable even after the recovery.
Open the Shredder section.
Click on the Add files button.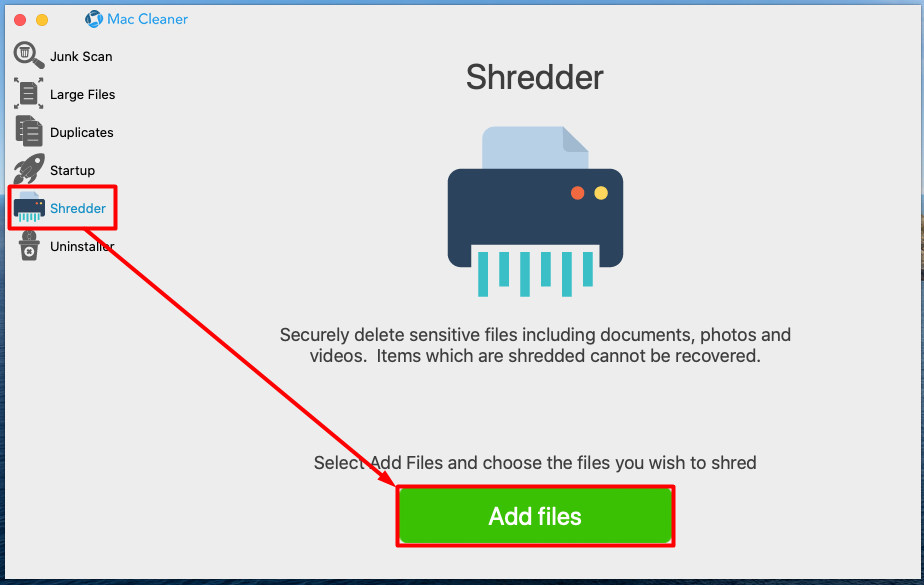 Select the files from your Mac.
You can uncheck the files that you don't want to shred.
Click Add files button in the bottom right corner to add more files.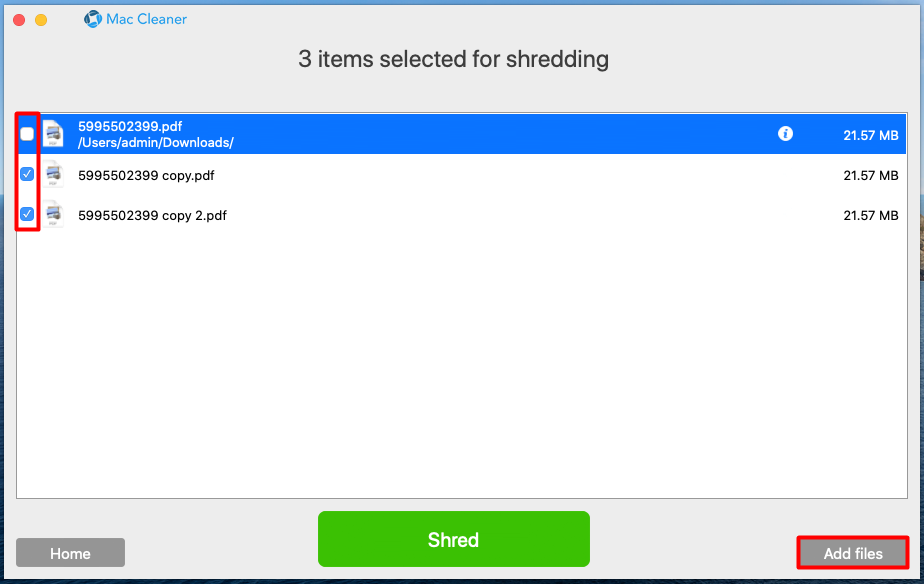 When you have finished adding the files, click on Shred.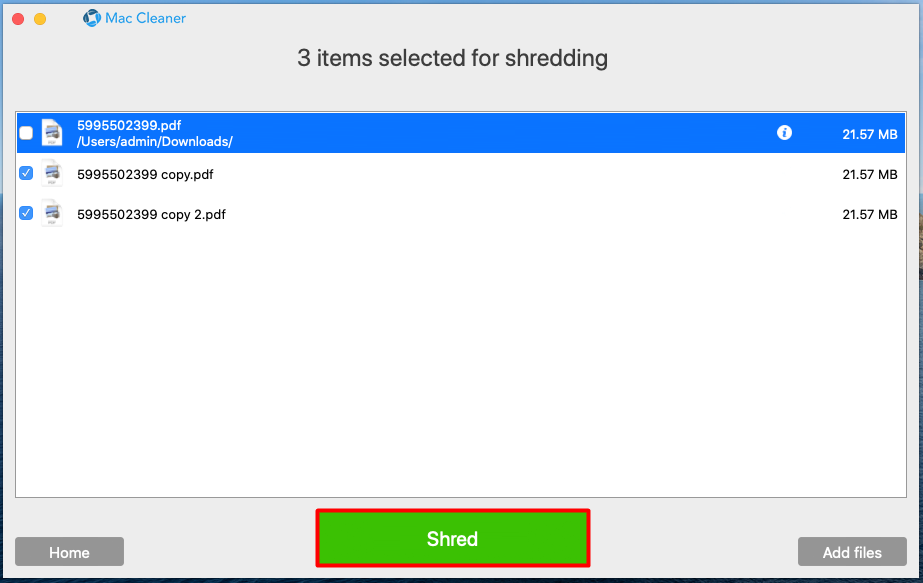 Click Yes in the confirmation window.

Click OK to close the notification.