The Startup Manager allows you to speed up the startup of your Mac by configuring the apps that launch automatically when you turn it on.
Select the Startup section.
Click on Start Scan.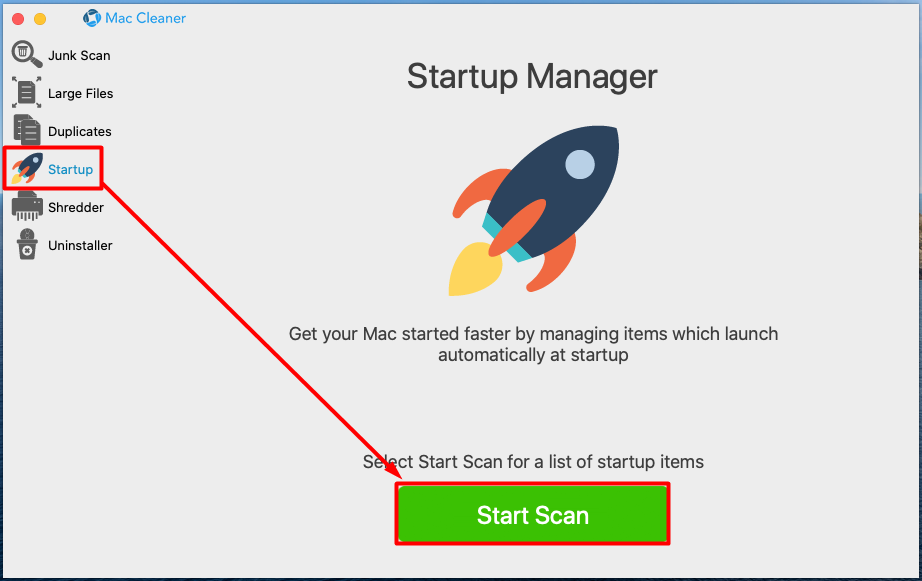 After the scan is complete, you will see the list of apps.
Check the app to enable its launch on startup. Uncheck to disable.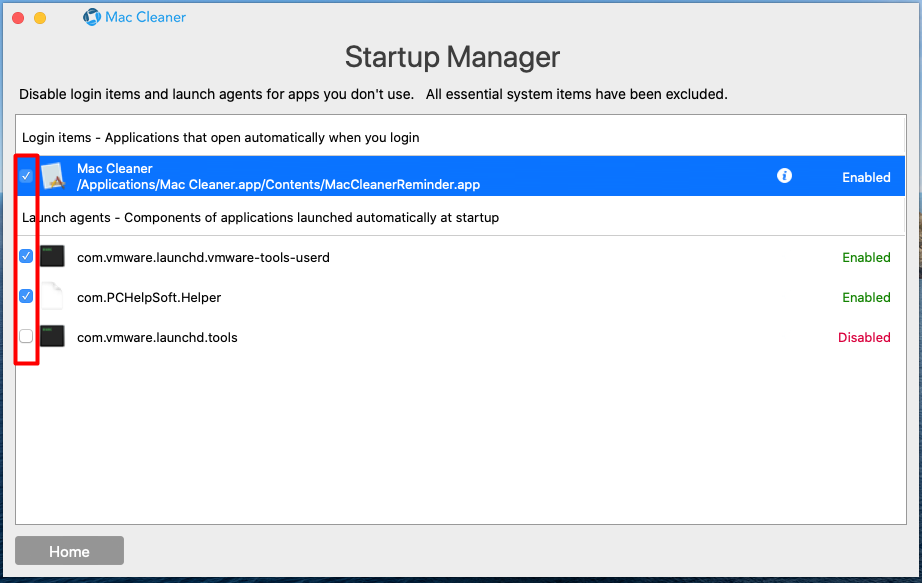 Once you have configured the startup apps, click Home to close the Startup Manager.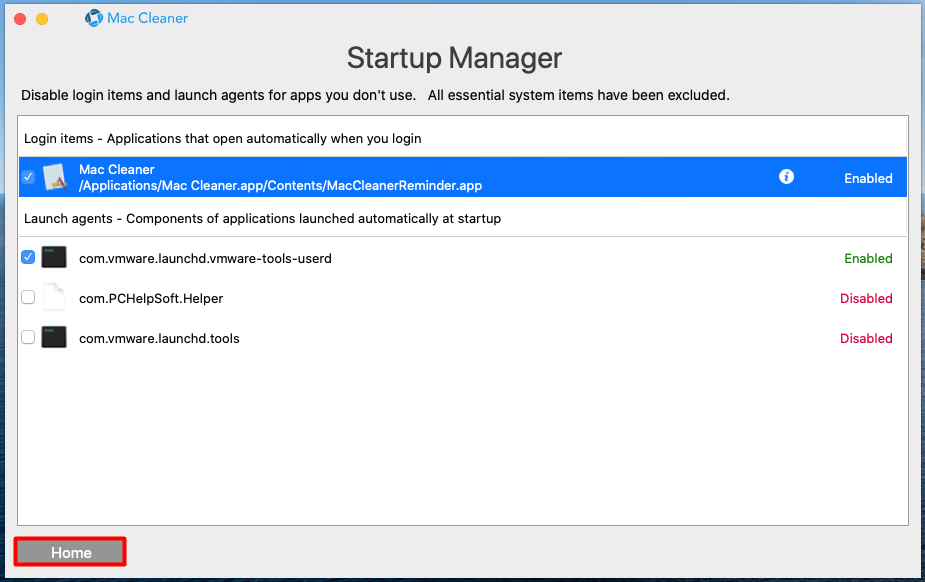 If you have not purchased Mac Cleaner yet, you can do so here.