Mac Cleaner will help you find large files and remove the ones you don't use anymore. Removing large old files can free up significant amounts of disk space.
Open the Large Files section.
Click Start Scan.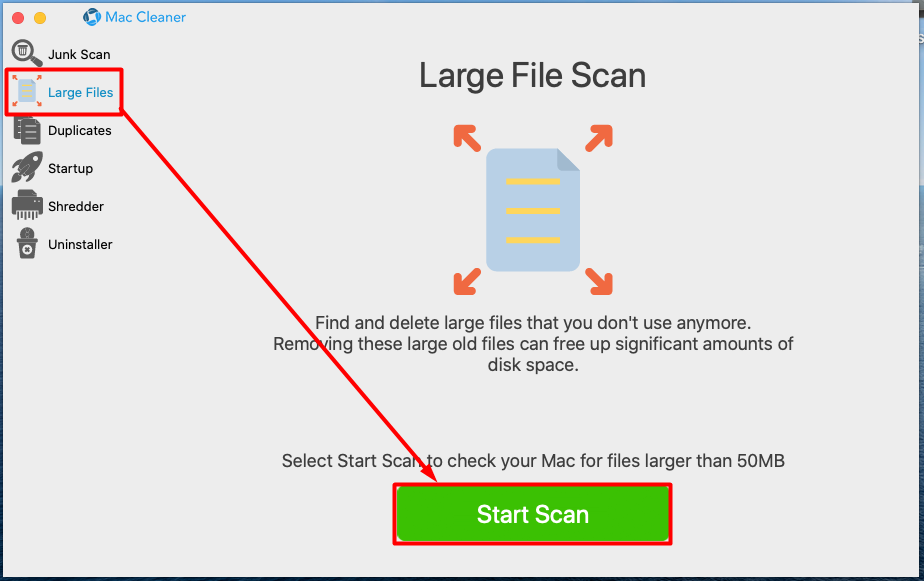 If no large files are found, you will see this window. Click Home to close it.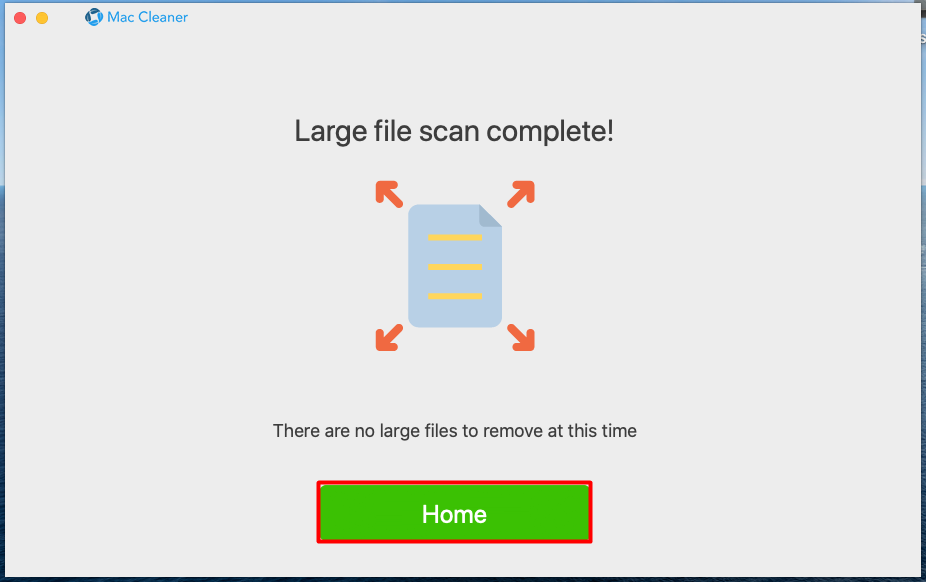 If some large files were found, you will see them listed. You can choose to look through a particular category of files.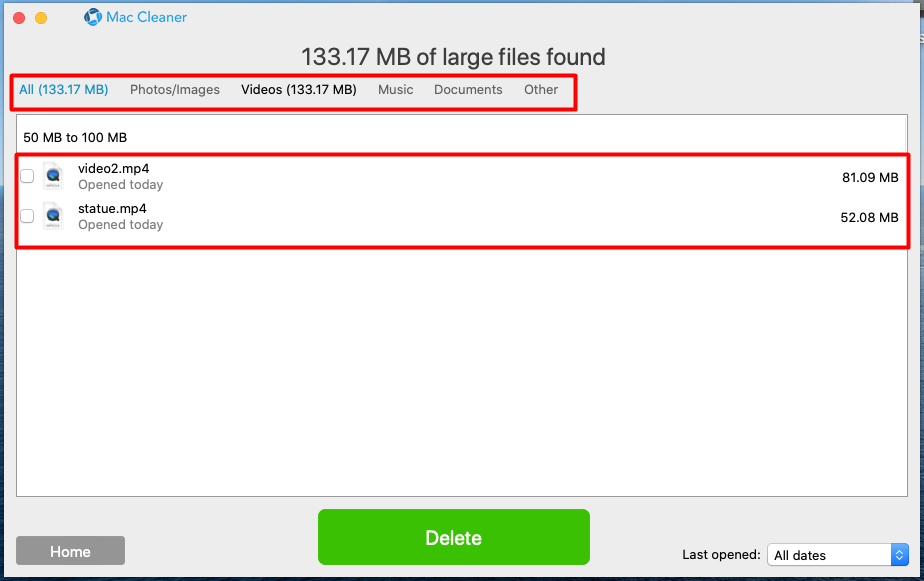 In the dropdown list located in the bottom right corner, you can choose to sort the files by the last opened date.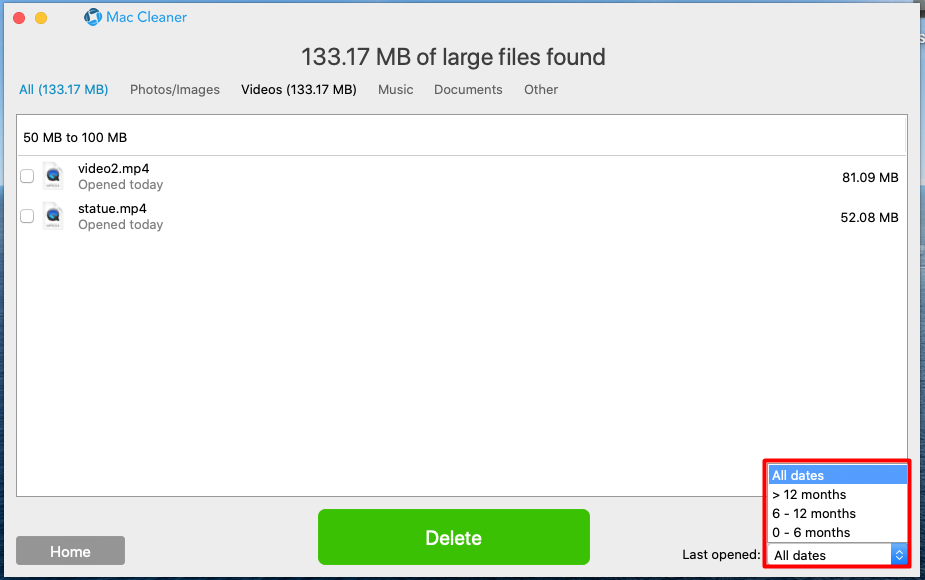 Check the box next to the files you want to remove.
Click the Delete button.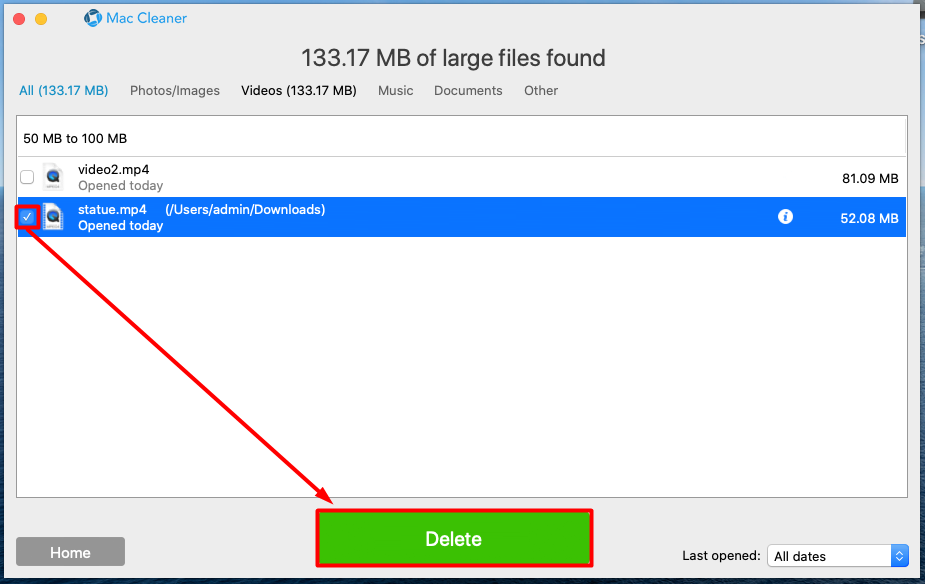 Click Yes in the confirmation window.

Click OK to close the notification.

If you have not purchased Mac Cleaner yet, you can do so here.