You can download the latest version of the software from this link - PC HelpSoft Mac Cleaner
Launch the downloaded installer file. Depending on your system security settings, there are a couple of notifications you may see.

These are standard notifications when installing the software.
The Mac Cleaner Installer will now launch.
Drag the Mac Cleaner icon to the Applications folder.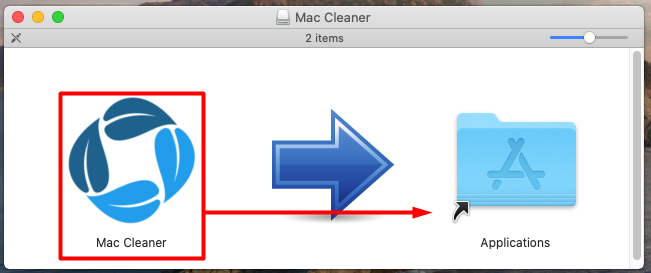 The Mac Cleaner app is now installed and ready to be used on your Mac.
Right-click on the dmg Mac Cleaner installer file on your desktop and choose Eject "Mac Cleaner" to close the installer.