Windows Repair Scan helps you to fix issues like starting your Windows PC, random errors occurring, or features that don't work correctly. There is a good chance that some system files might be corrupted or missing for unknown reasons.
Open the Optimize section.
Select Windows Repair.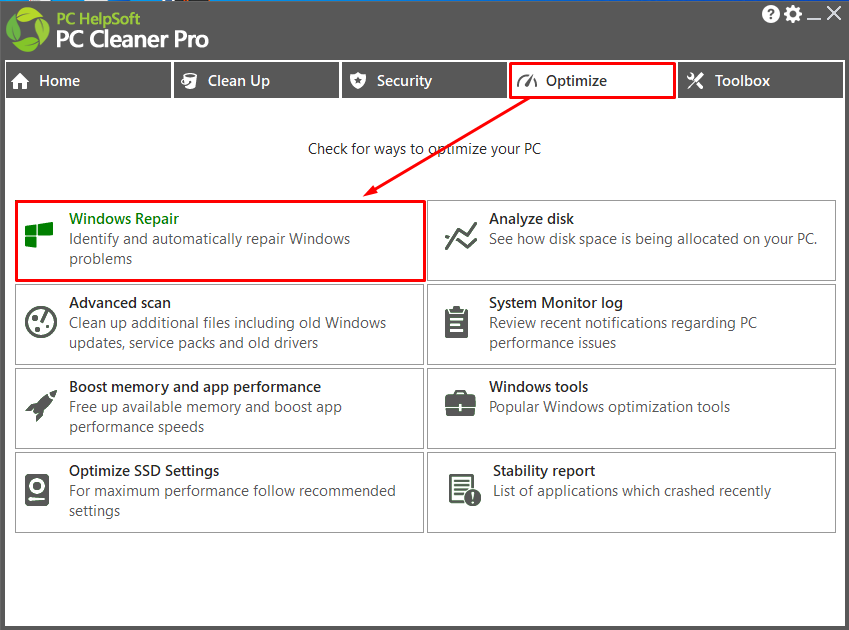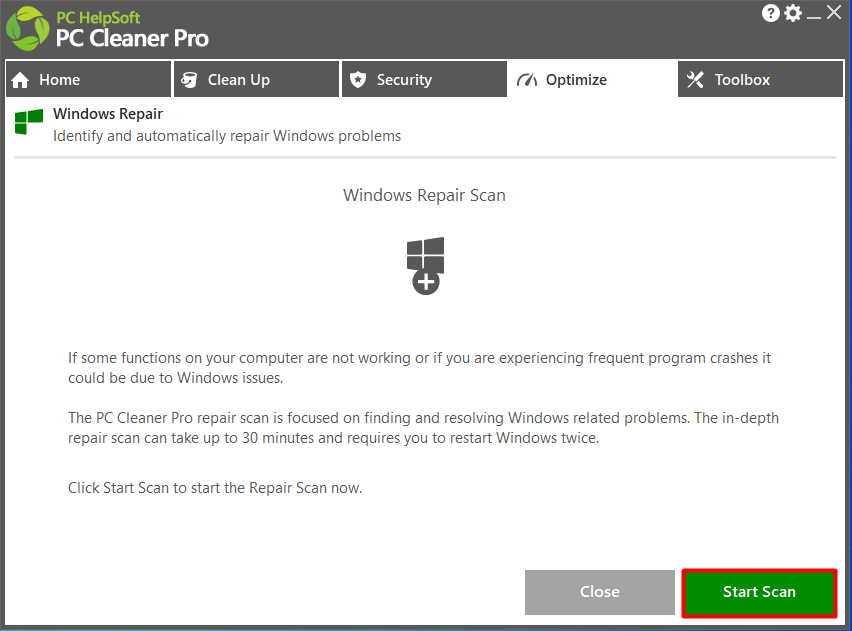 Close all open applications and click Restart Windows.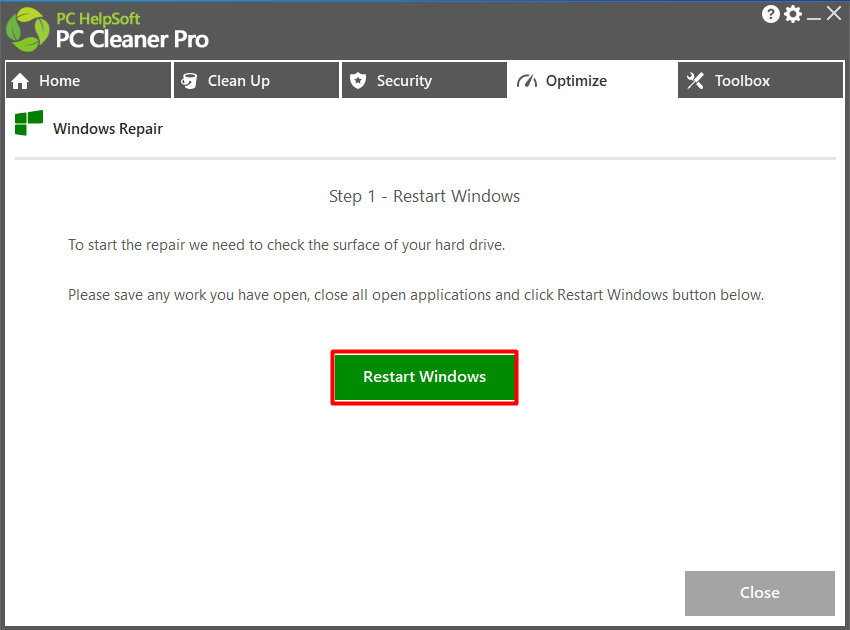 Click Yes in the confirmation window.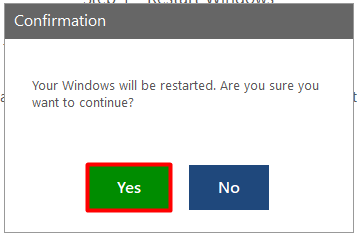 After the reboot, you will see the scanning process window.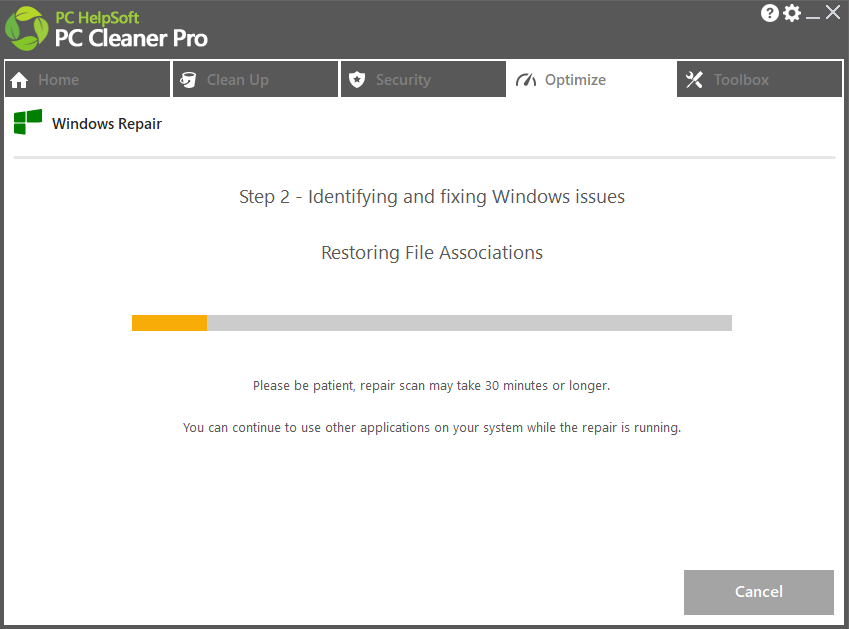 After the scan is complete you will see the summary screen. Click Restart to finish the repair process.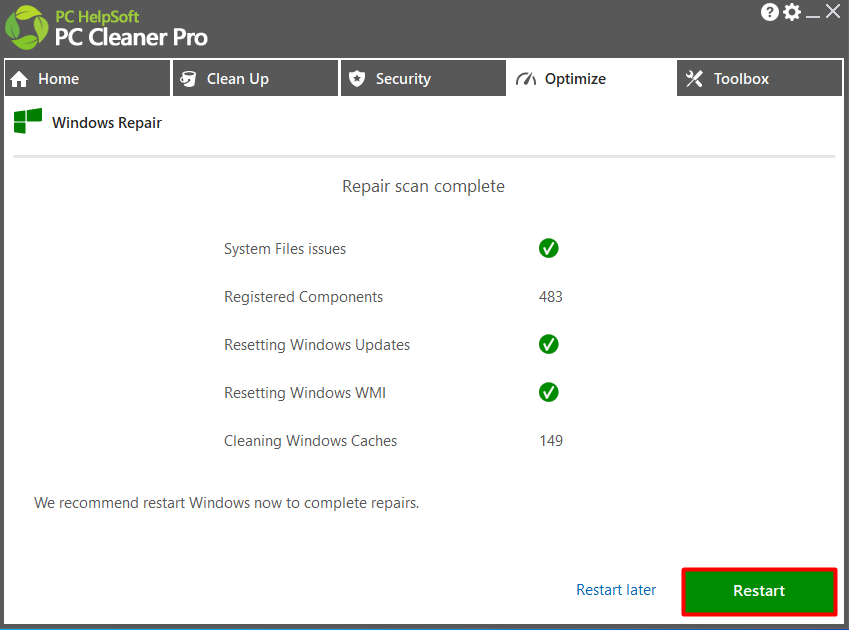 If you have not purchased PC Cleaner yet, you can do so here.