Uninstall programs feature shows the list of all currently installed applications.
Open the Clean Up section.
Select Uninstall programs.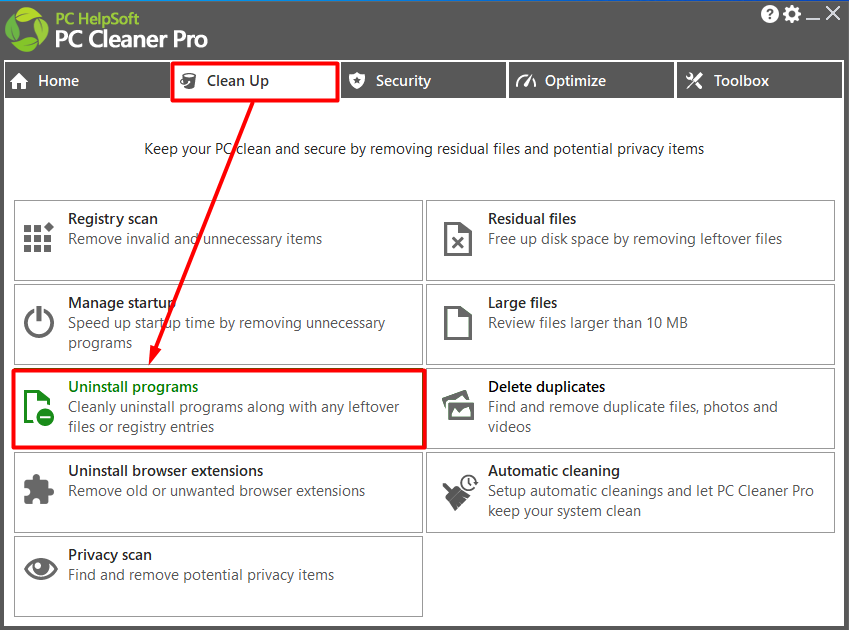 You can use a search bar to find a particular program.
You can sort the list to show the Recently installed or Large programs.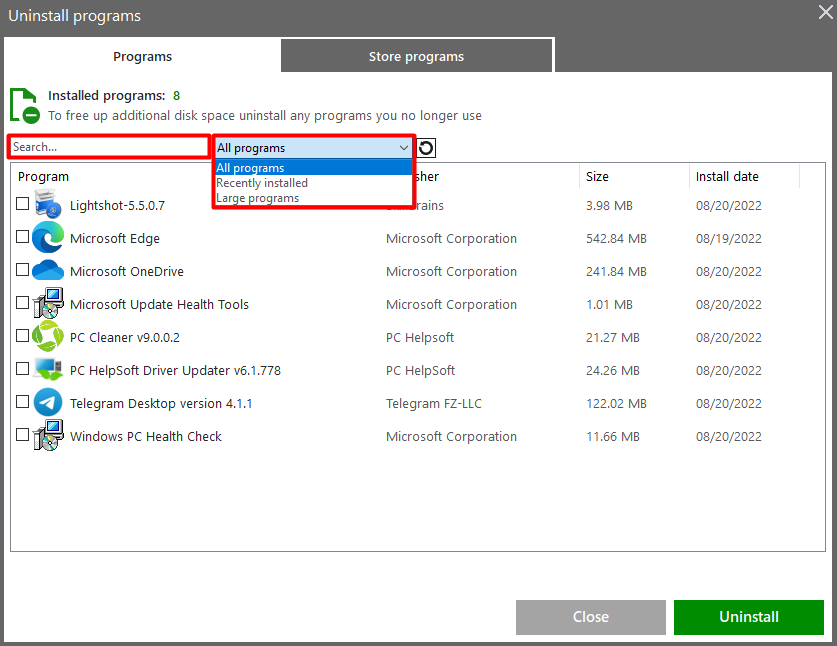 Open the Store programs section to find the list of installed programs from the Microsoft store.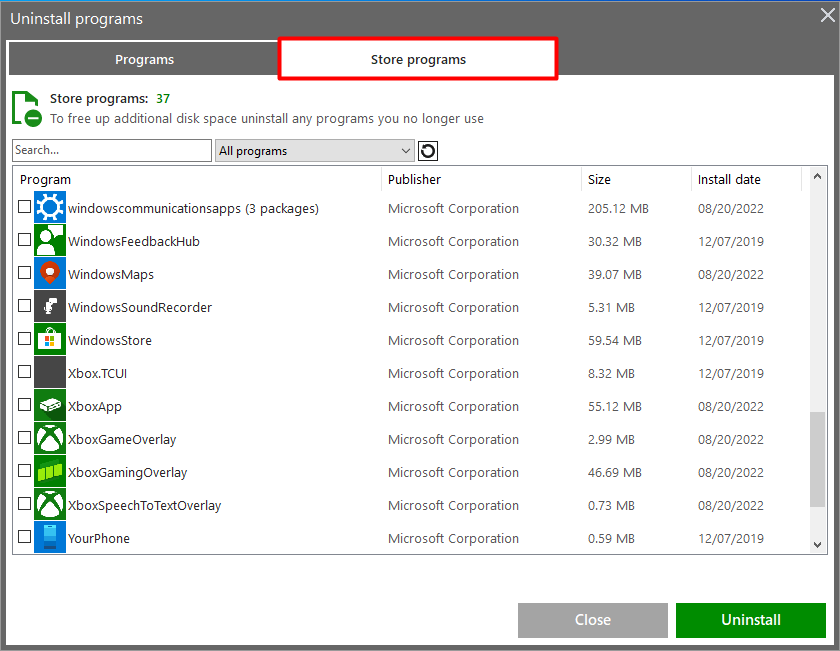 Check the programs you want to uninstall.
Click Uninstall.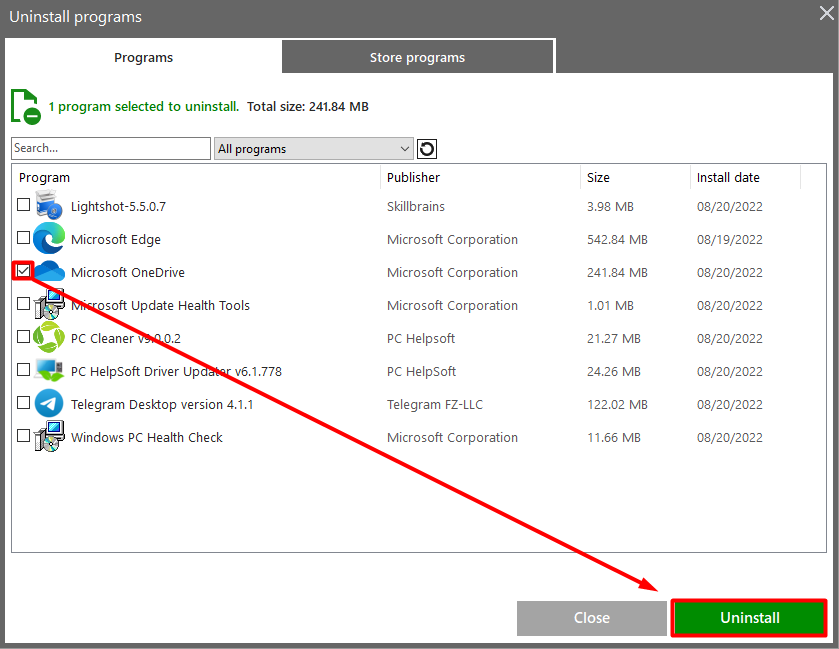 Click Yes to confirm. You can check the box if you want to create a restore point before uninstalling the program.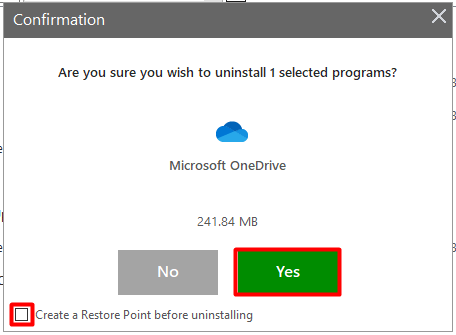 You will see the removal process.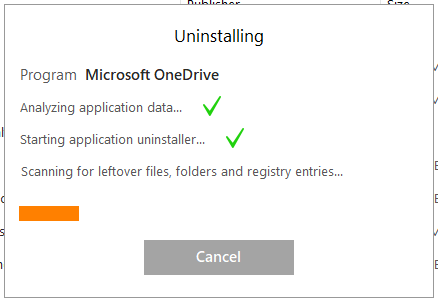 After the program is removed, PC Cleaner might offer you to remove the leftover items. Click Remove items.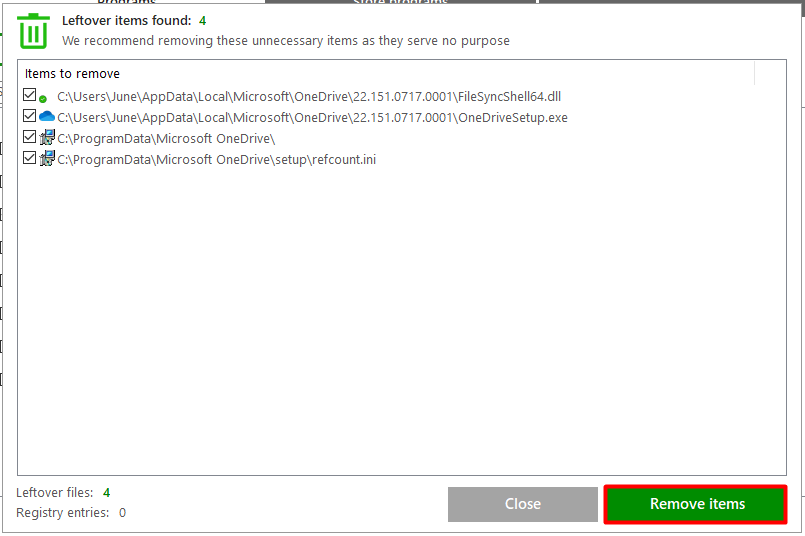 Click OK to close the notification.