The Uninstall browser extensions option shows all browser add-ons and extensions. A browser extension is a small software application that adds capacity or functionality to a web browser.
Open the Clean Up section.
Select Uninstall browser extensions.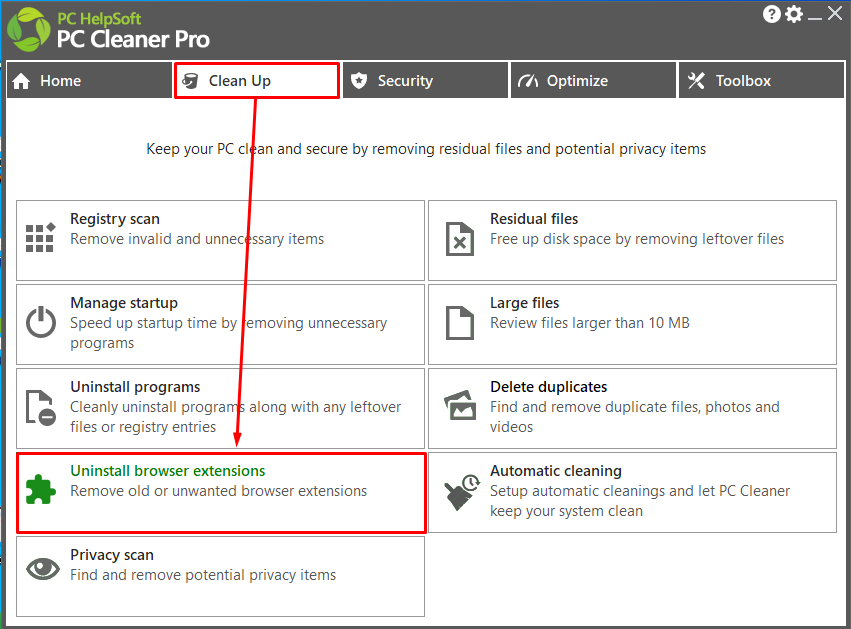 You can use a search bar to find a particular browser extension.
You can sort the list by a particular browser.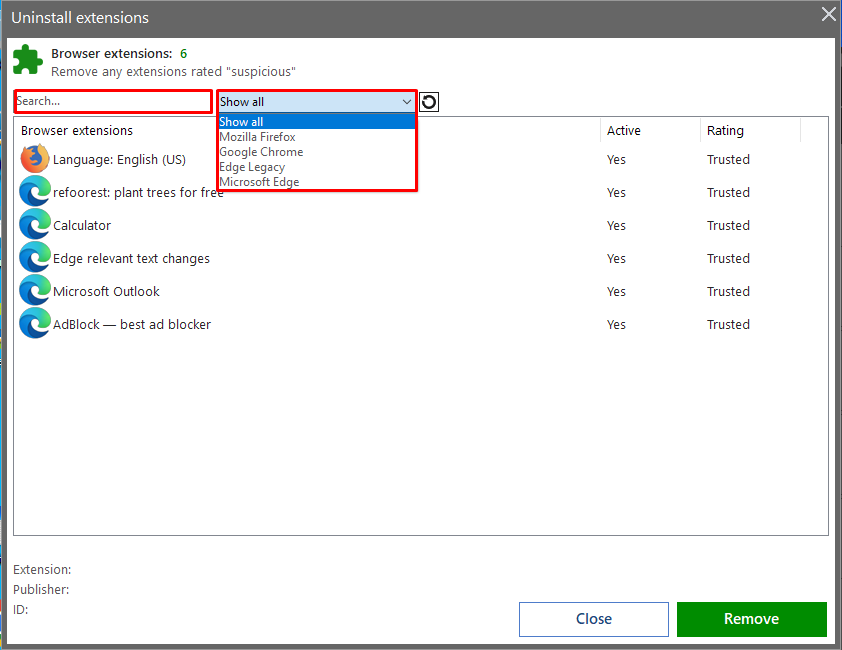 Click on an extension to select it. You will see its description in the bottom panel.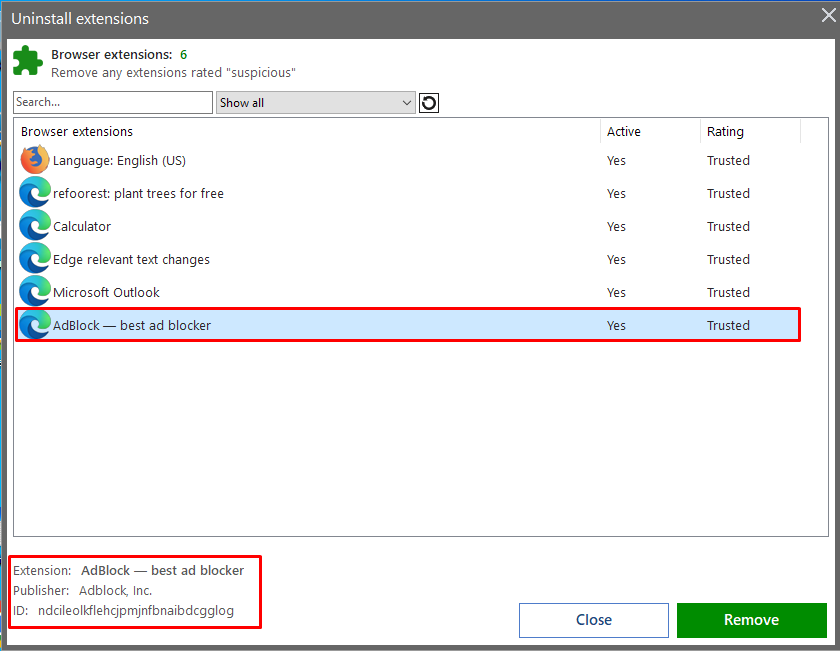 Click on a browser extension you want to remove. Click Remove.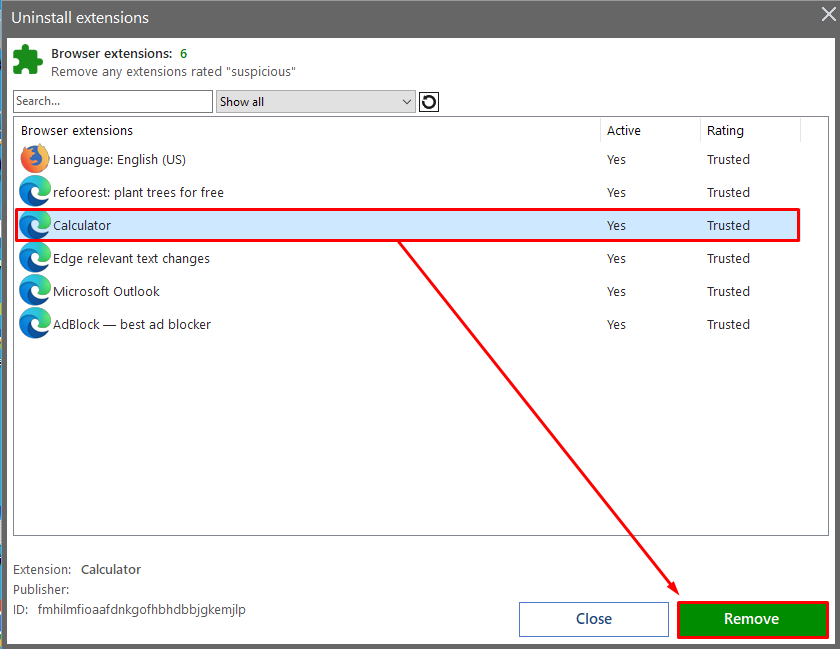 Follow the instructions provided.