The Automatic Cleaning option allows you to set up automatic, scheduled cleanings.
Open the Clean Up section.
Choose Automatic cleaning.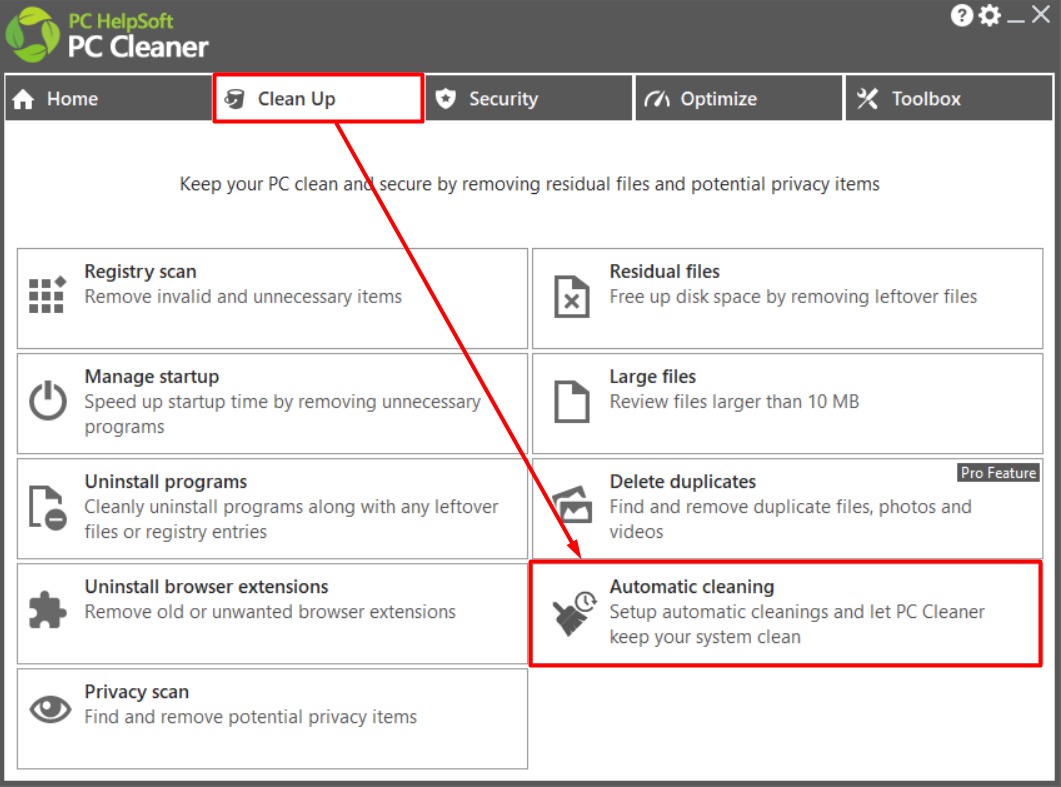 Check the box Turn on automatic cleanings.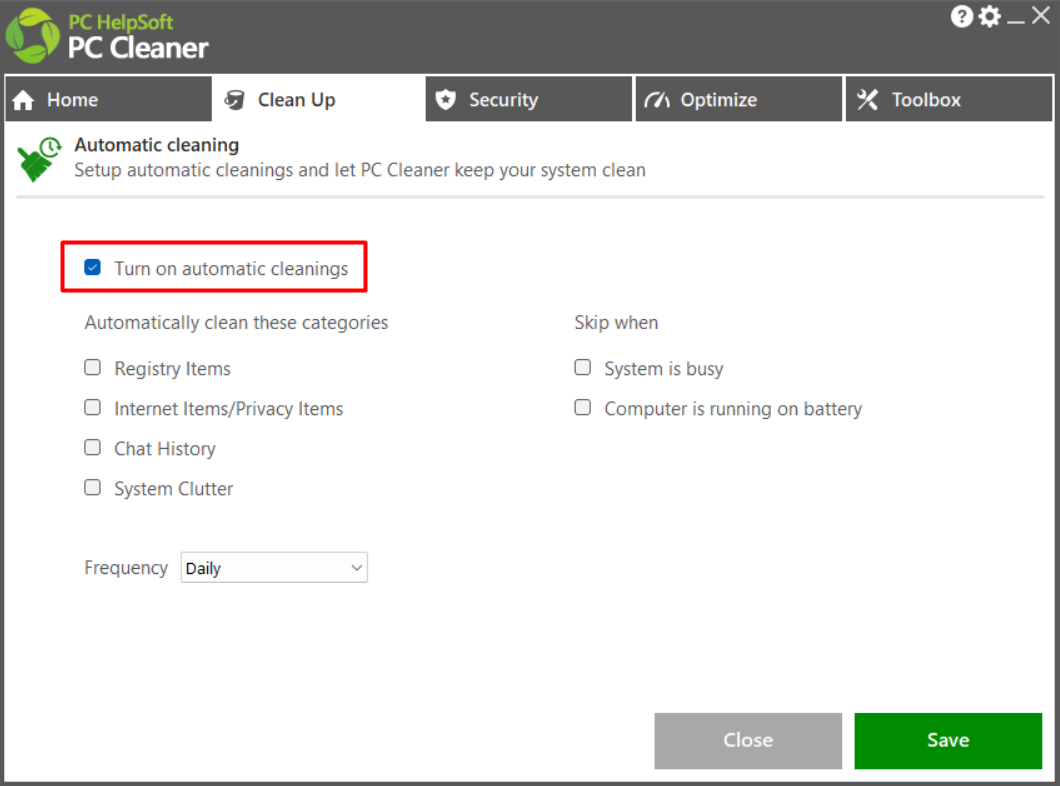 Choose the categories of files you want to clean.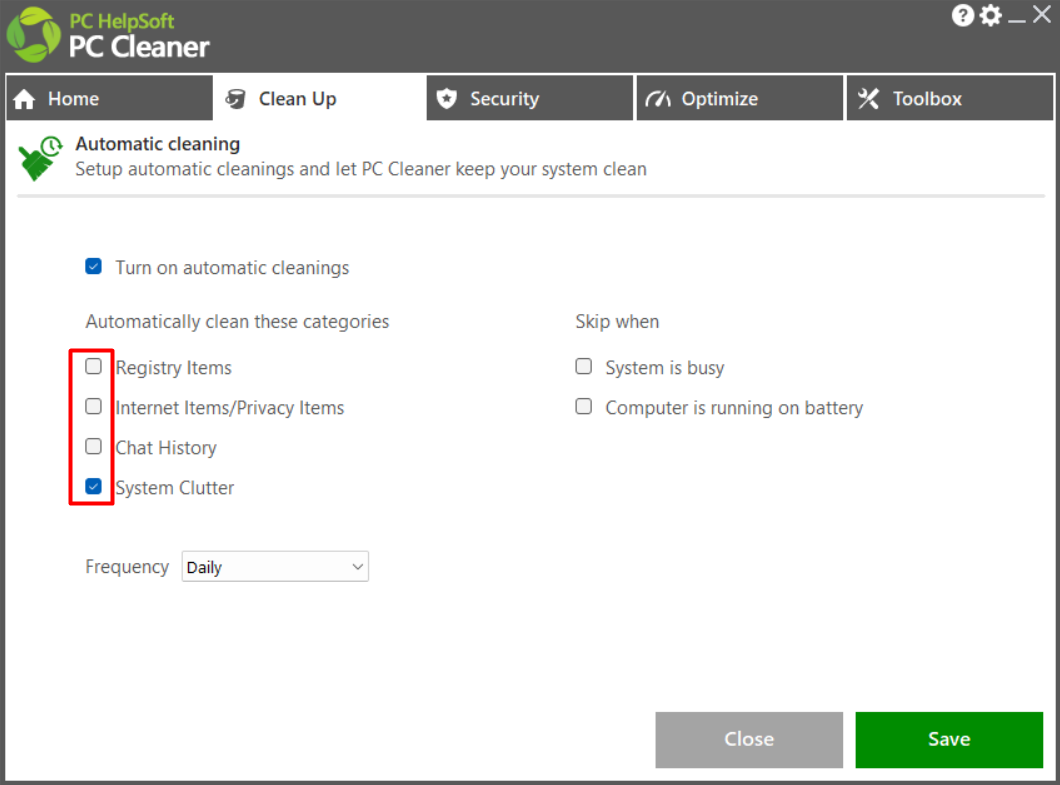 Choose the frequency of cleaning in the dropdown list.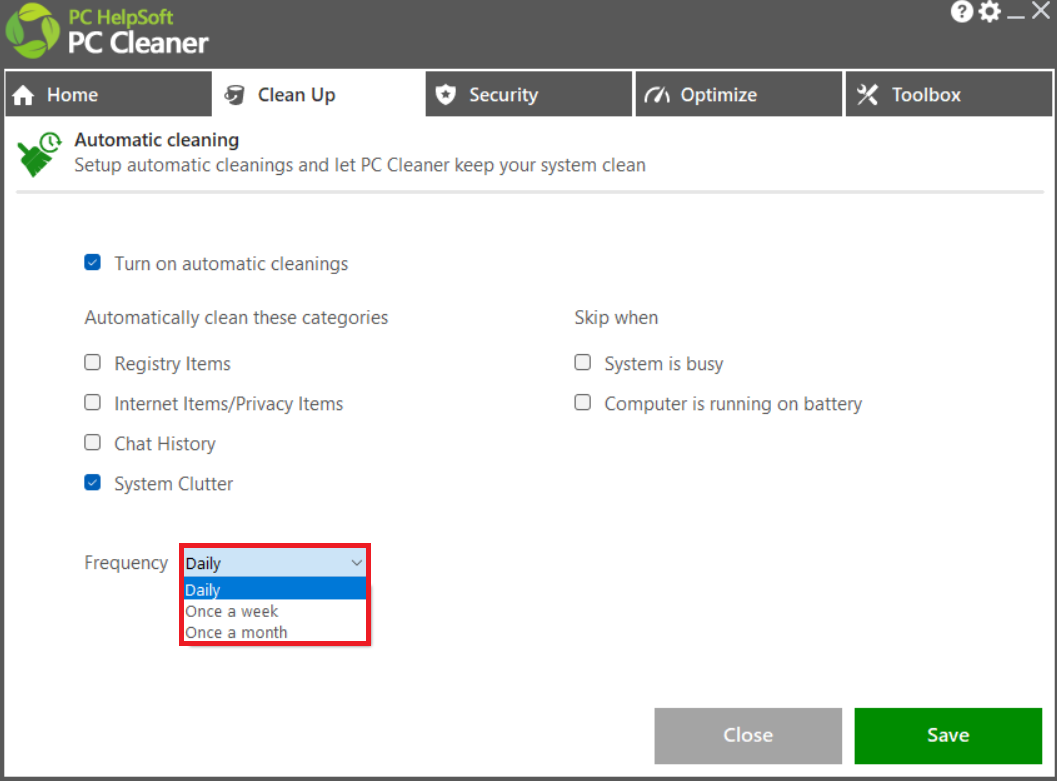 Check the box if you want to skip the cleaning under the following conditions.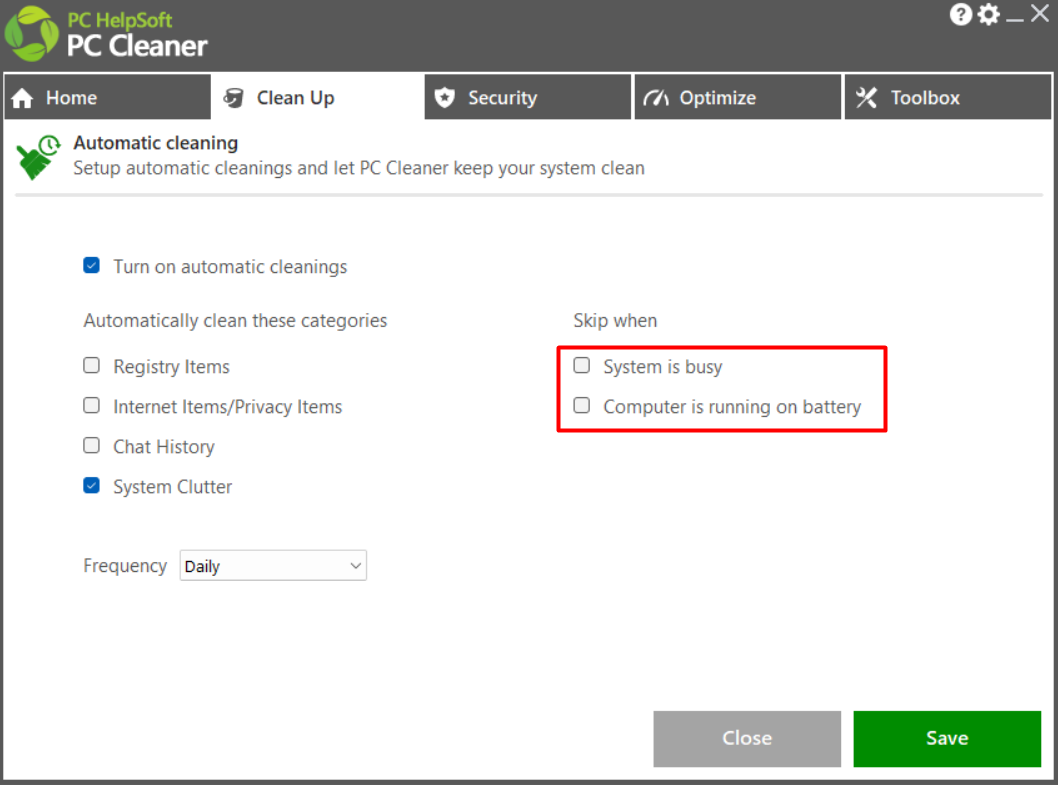 Click on Save once you've finished configuring the options.