Residual files are information that is not normally accessible through the operating system but generally requires special software to be recovered. This data came from files that have been deleted but not erased.
Open the Clean Up section.
Select Residual files.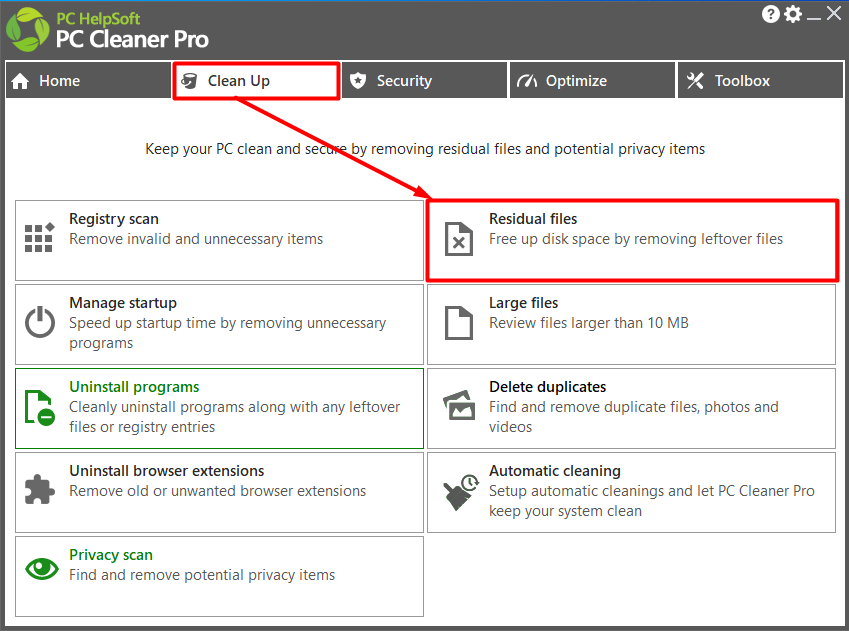 Click on the three dots to choose the folder to scan.
Click Start Scan.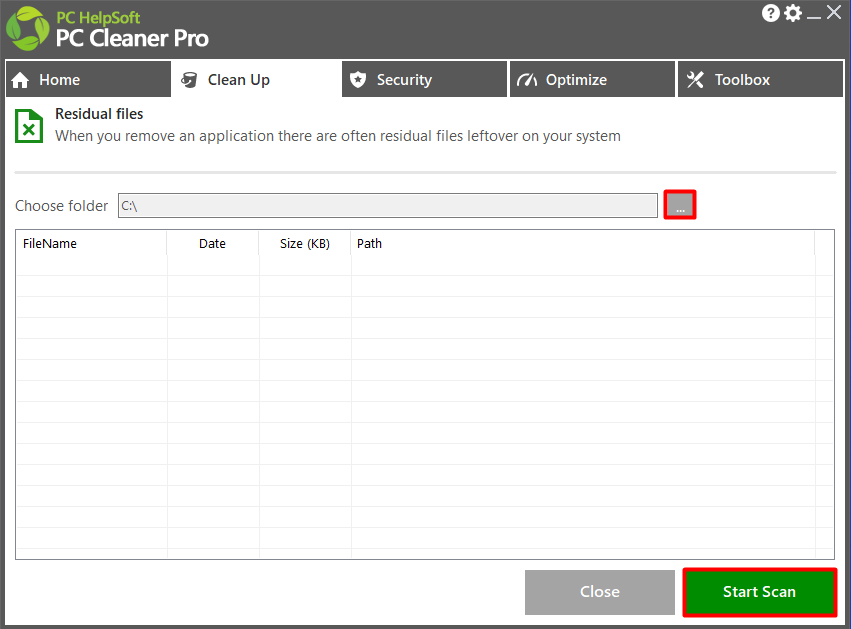 All residual files will be selected by default. You can uncheck the items you do not want to remove.
Click Remove.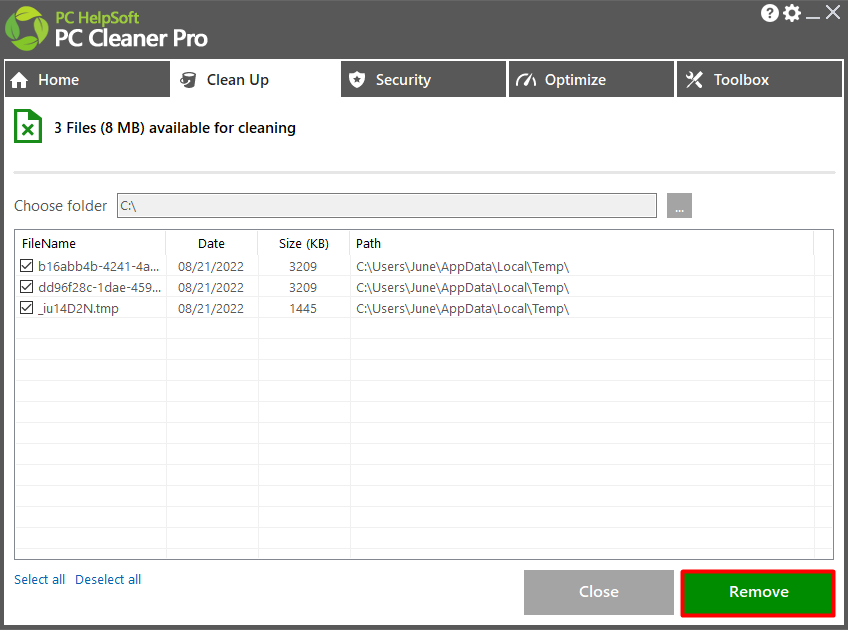 Click Yes in the confirmation window.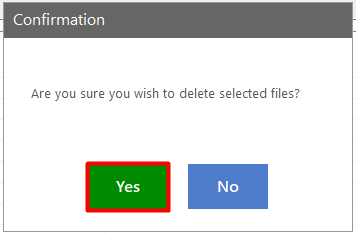 After the clean-up is complete click Close.