PC Cleaner checks the security status of your computer. For optimal security, you should have anti-malware software installed on your PC, Windows firewall enabled, the latest Windows updates turned on, and backup software installed.
Open the Security section.
Select Check security.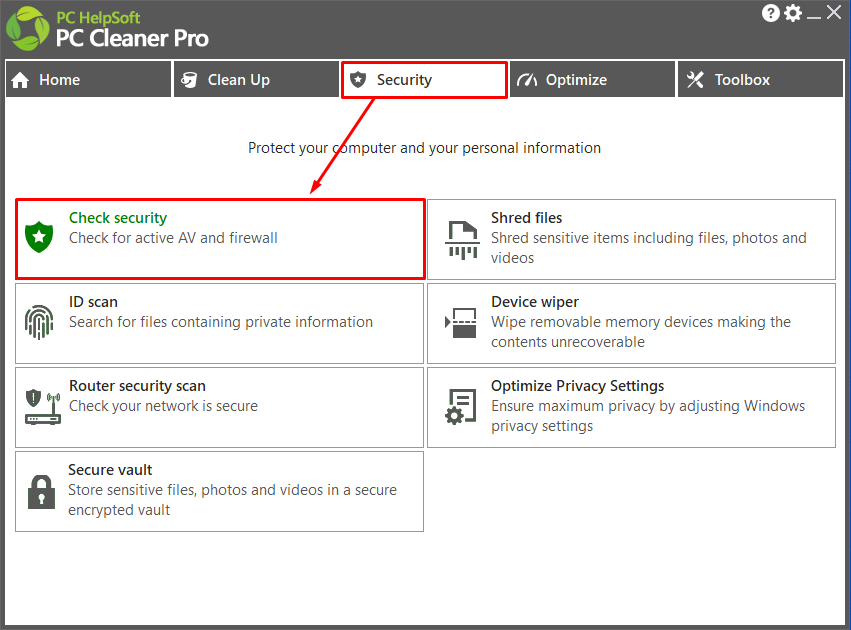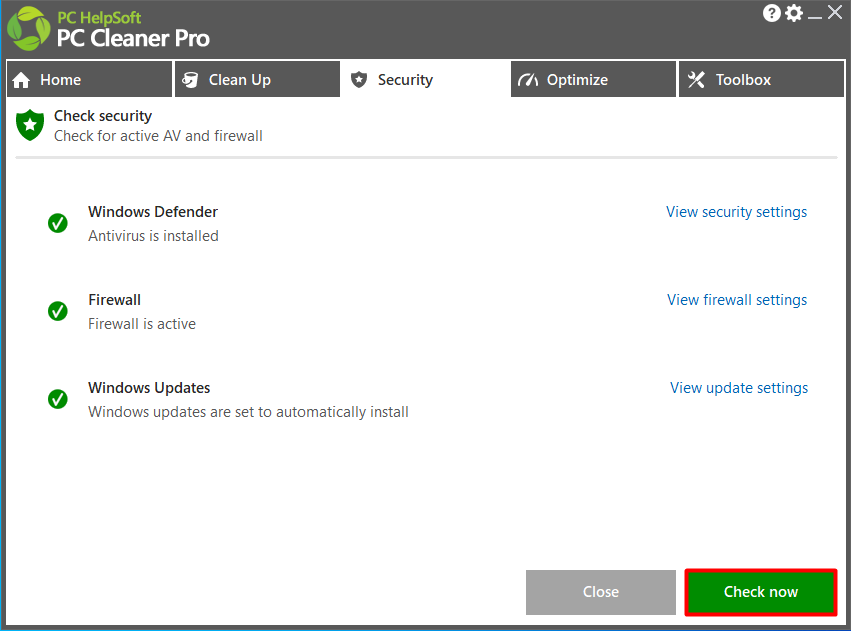 After the check is complete, you will see the report showing if there are any issues.
Click Activate to fix the safety issues. The settings window will open.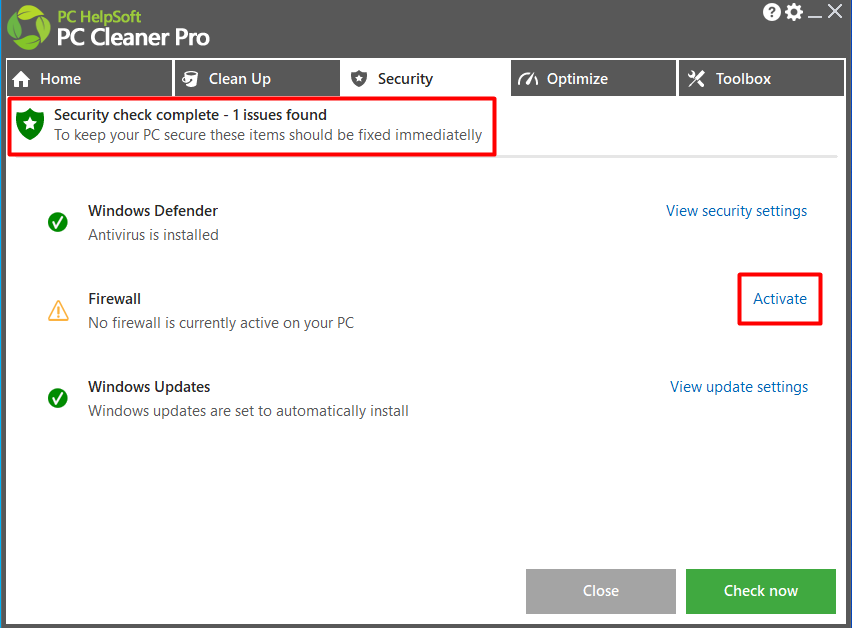 After you have configured the security settings, you can run the security check again.
Click Close to exit the security check window.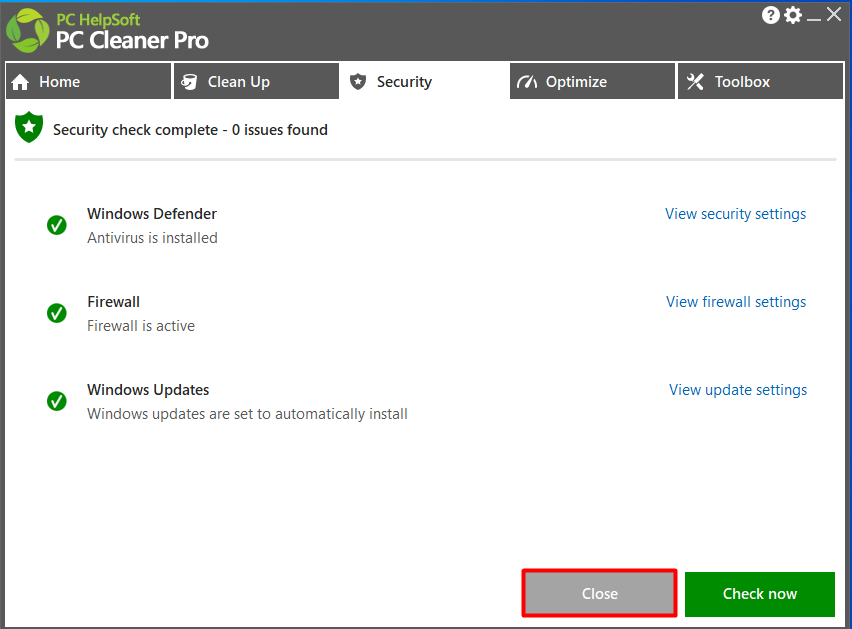 If you have not purchased PC Cleaner yet, you can do so here.