The stability report shows recent software crashes. Computer programs can crash or behave unusually for a multitude of reasons, most often due to an error in the program, operating system, or drivers.
Open the Optimize section.
Select Stability Report.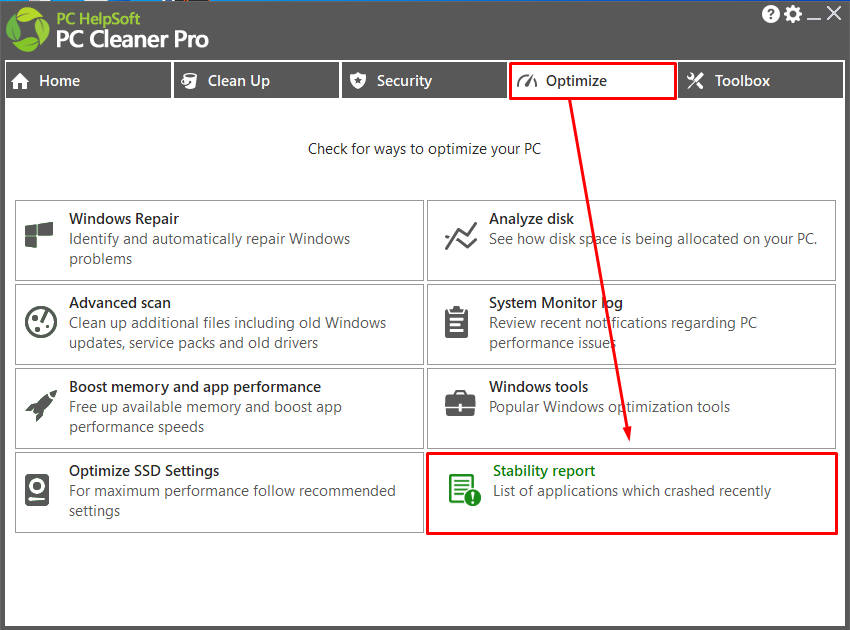 Select the time frame for the report.
Click Start Scan.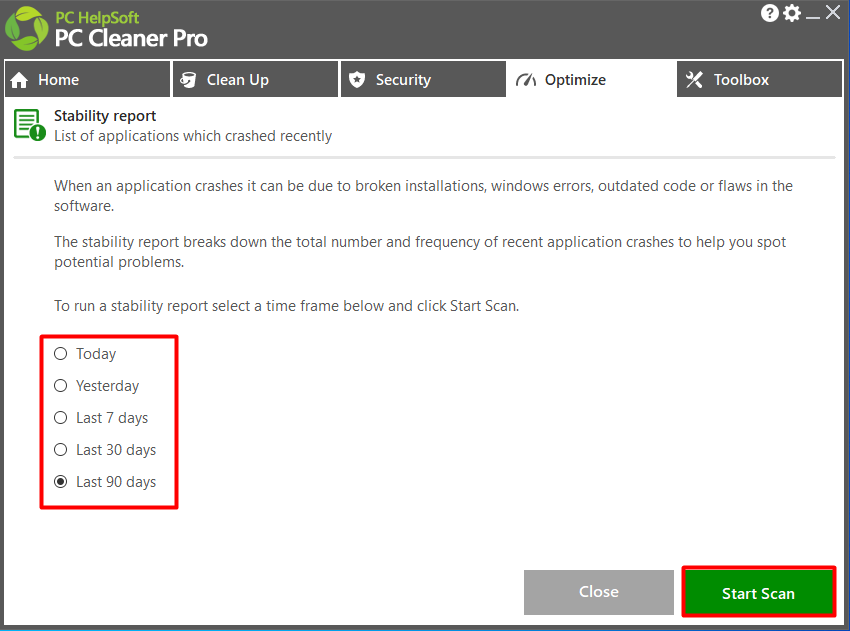 After the scan, you will the report. You can click on Details to see the error codes for the crashes.
You can click on Try PC Cleaner Pro repair scan to fix the issue.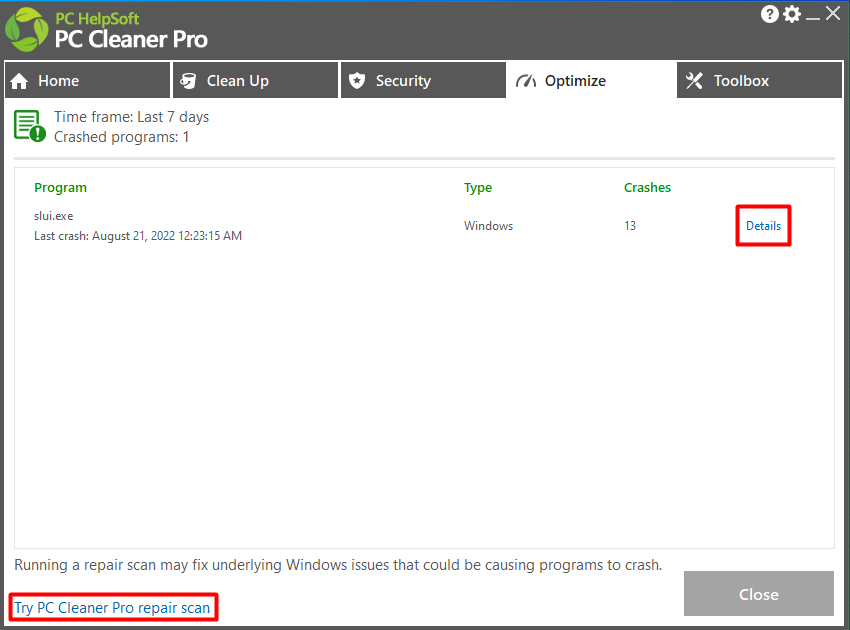 Click Close to exit the report.