This feature is only available in PC Cleaner Pro. The Data recovery feature can be used to search the computer, external drives, or memory cards for missing or deleted files or photos. Some files may be damaged or rewritten.
Open Toolbox.
Select the Data recovery feature.
Select the drive you want to scan for missing or deleted files. The default setting for the scan is drive C.

If you wish to scan an external drive or memory card simply connect the device to your PC and use the down arrow to select that drive.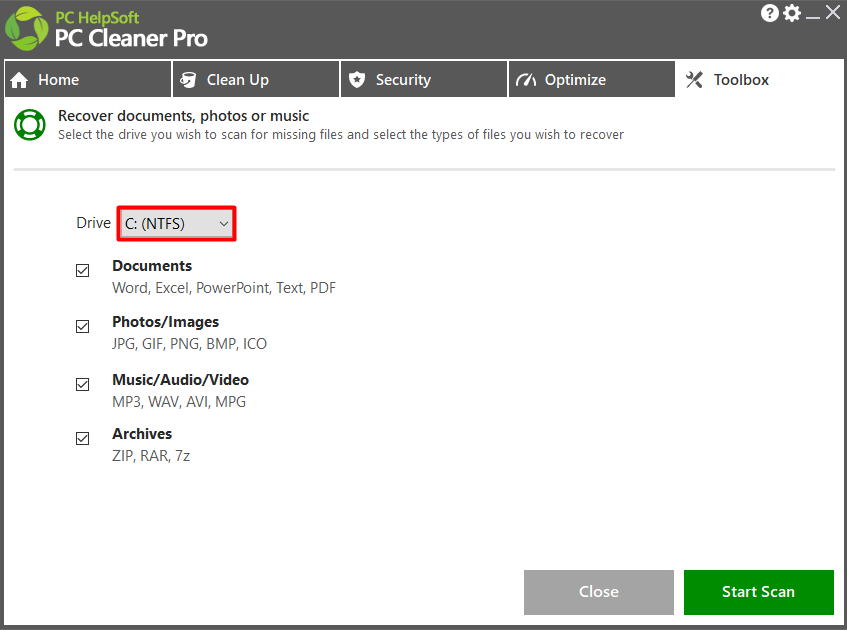 Check the categories of files you want to recover.
Click Start Scan.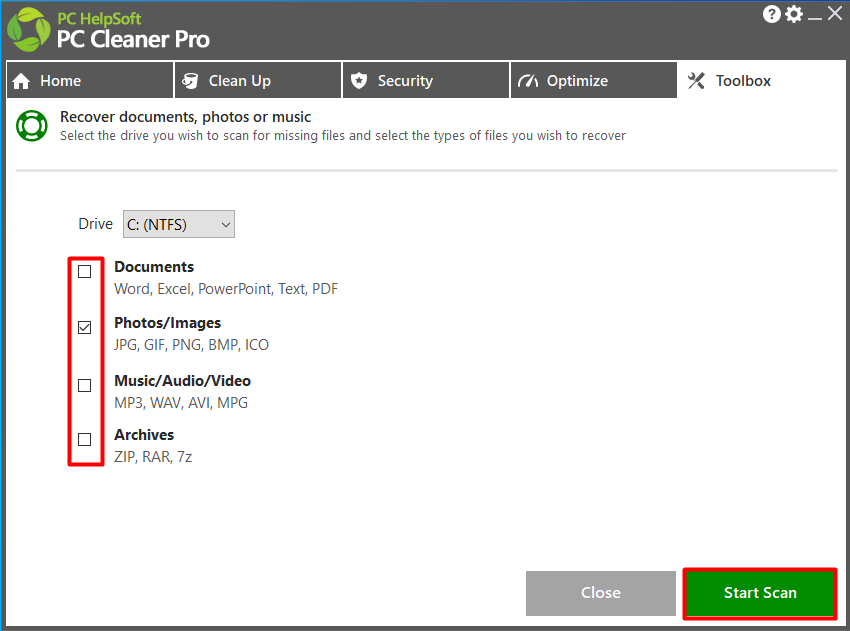 Check your Recycle Bin for the missing files before running a data recovery scan.
If the files are not there, select No, run full recovery scan, and click Next.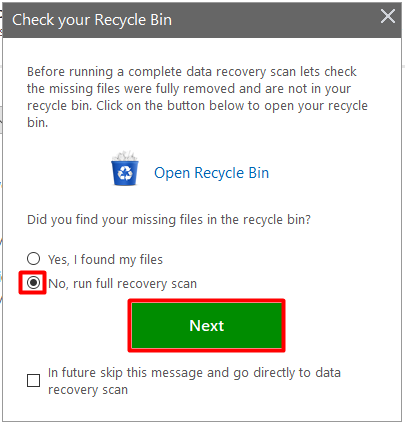 If no files were recovered, you will see this notification. Click OK to close it.
If some files were recovered, you will see the list of categories. Choose the needed category with the recovered files.
Click the file to select it.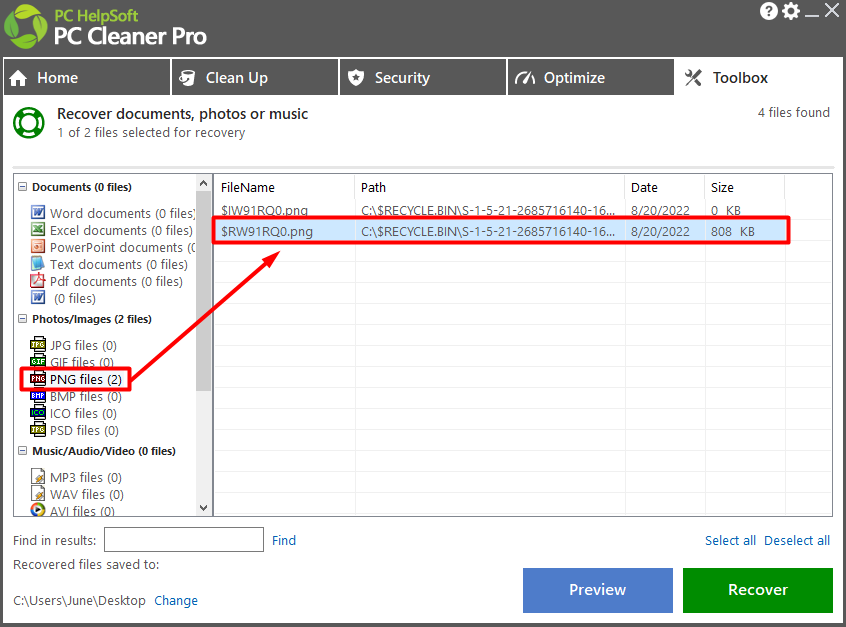 Click Select all/Deselect all to select/deselect all items in the group.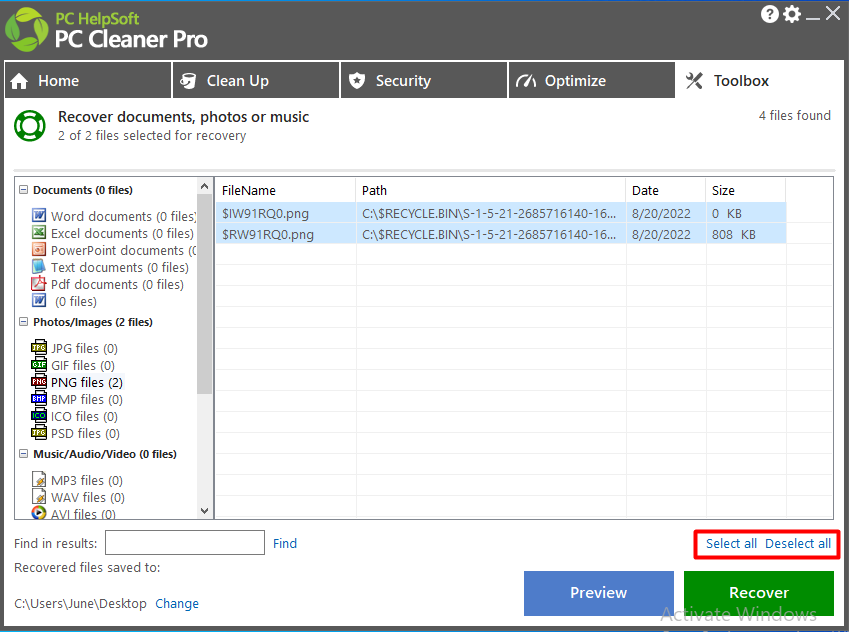 Click Change in the left bottom corner to change the save location for the recovered files.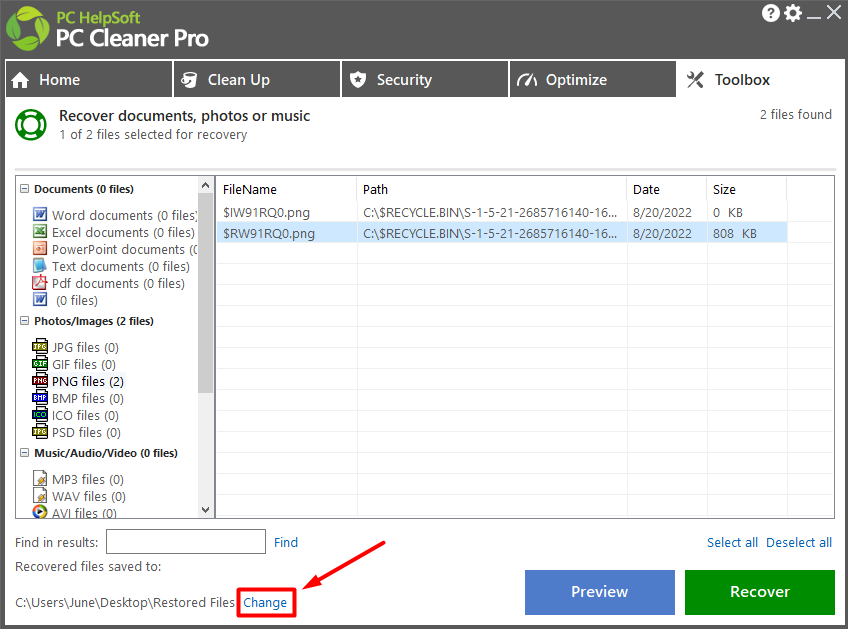 You can Preview the file before recovering it.
Click on the Recover button.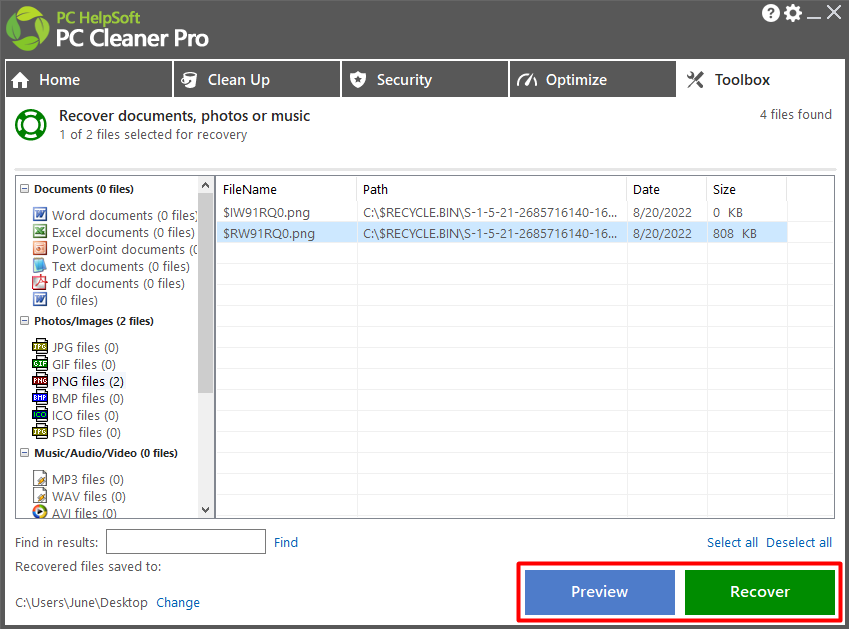 Click Yes to confirm the recovery.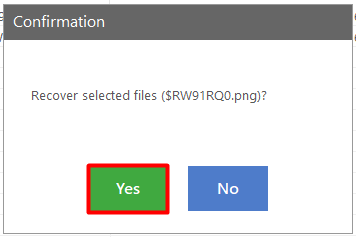 The folder with the recovered files will open.
Note: While recovery works hard to find all missing files there is no guarantee that every file will be fully recoverable.