If you updated your drivers and there was an issue while installing them, had a computer crash or the driver is simply not working properly, you might need to restore your drivers to the previous version.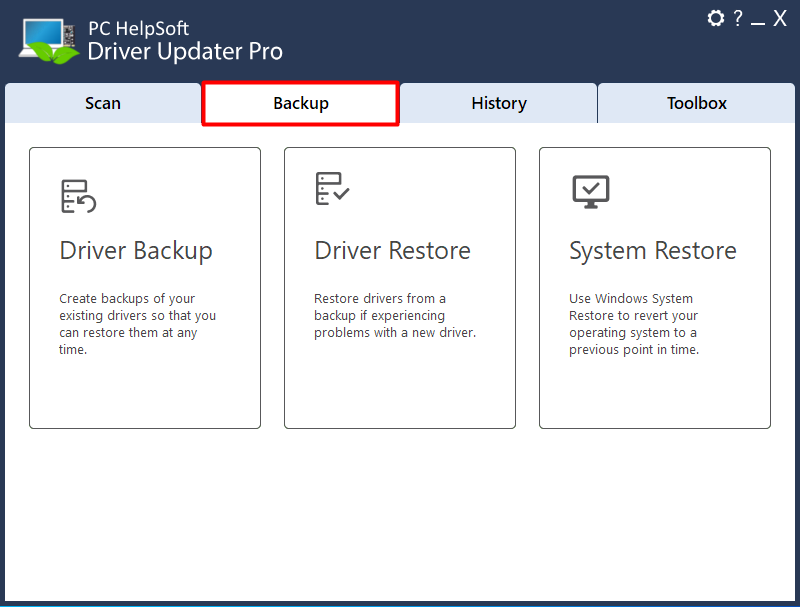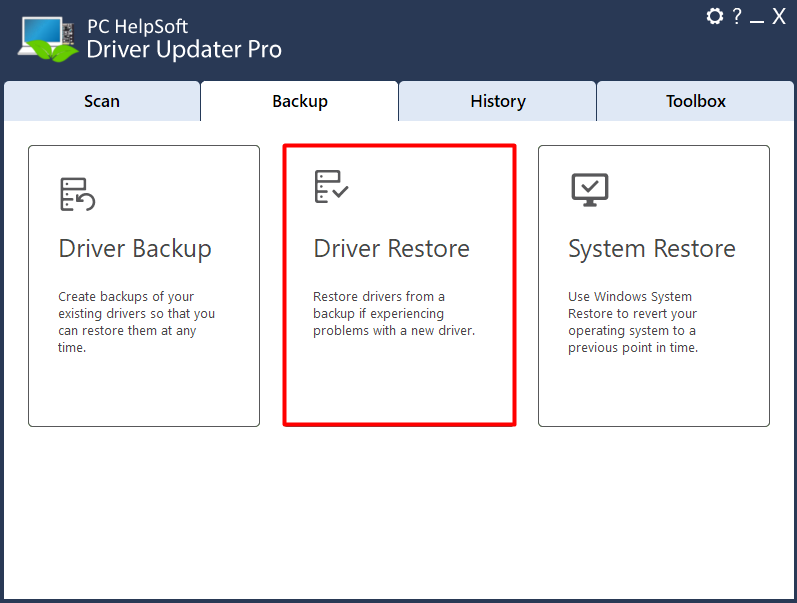 Select the backup of your choice and click on Restore.
Select the drivers you want to restore by checking the box next to the driver or click on Check all to select all the drivers.
Click on Restore.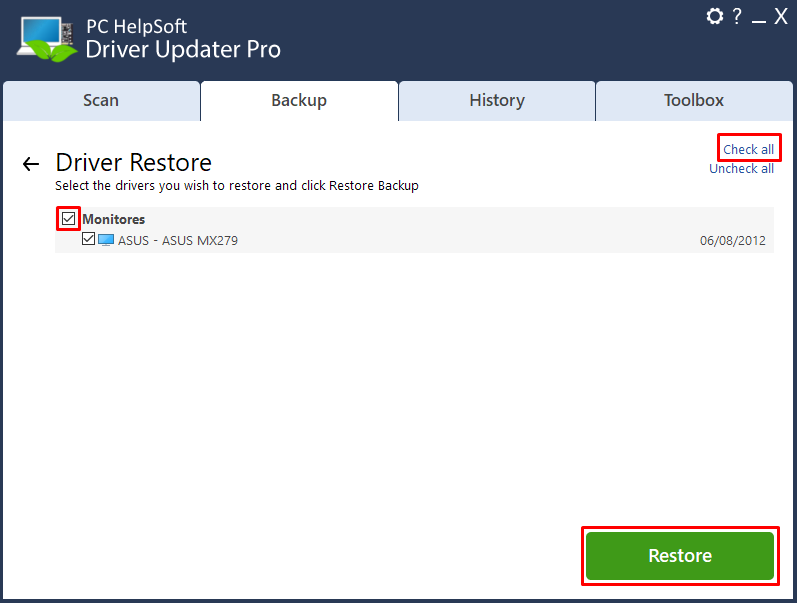 Click on Yes to confirm that you want to restore the drivers.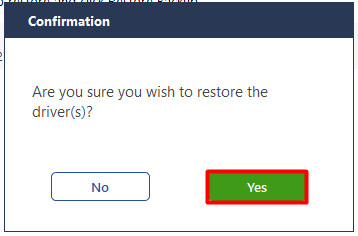 You will see a message on your screen informing you that the restore is in process.
You can cancel the restore at any time by clicking on Cancel Scan.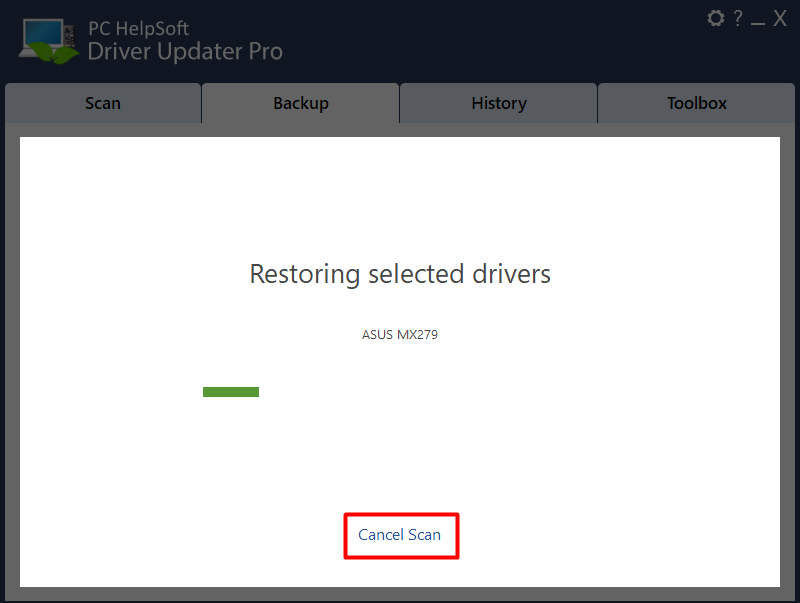 You will see this message when the restore is complete.
Click on Close to close this window.